3: The Aftermath
Sam Hart
2008-04-07 15:19:28

After the "hair packets" were cut off, I had quite the fetching appearance: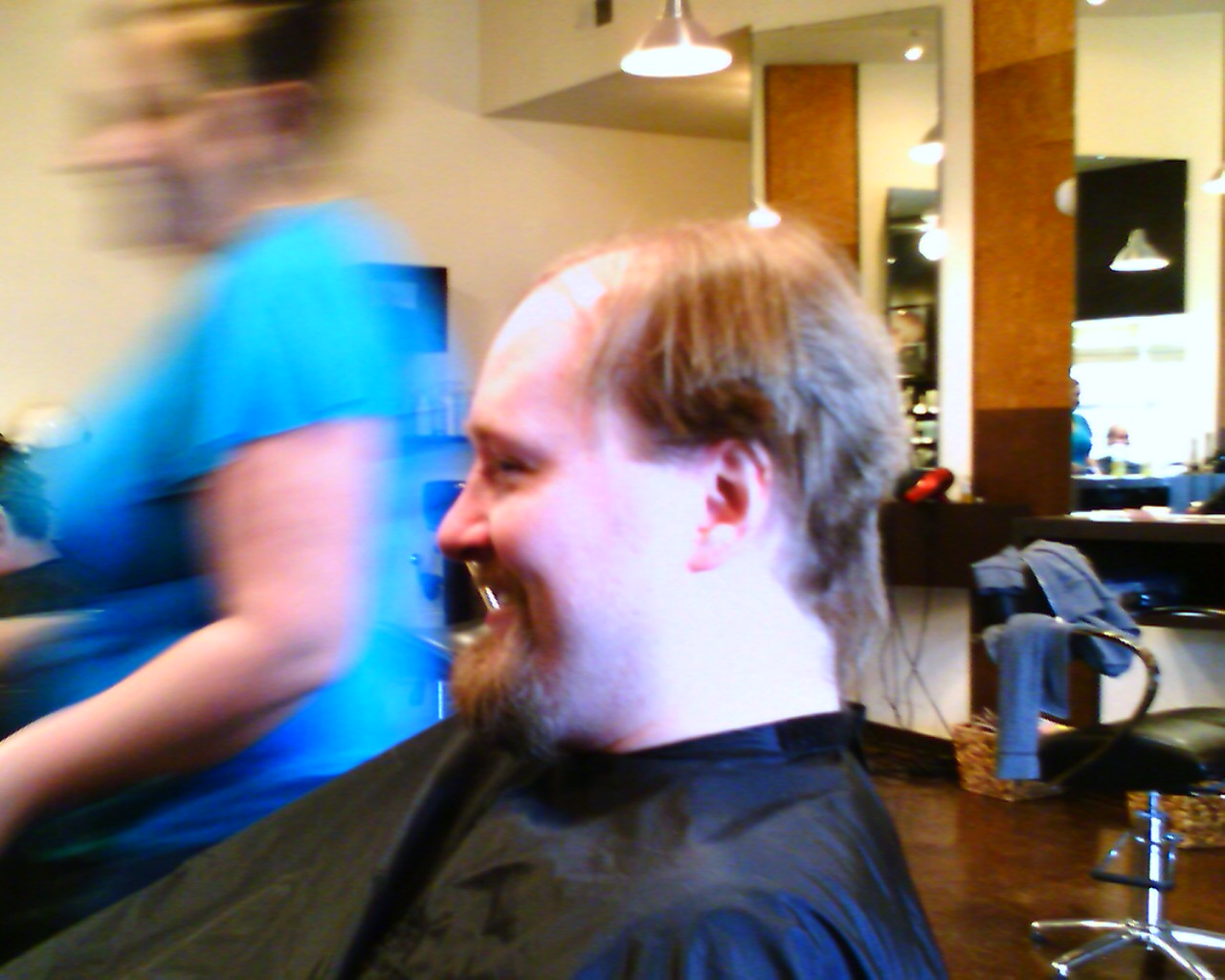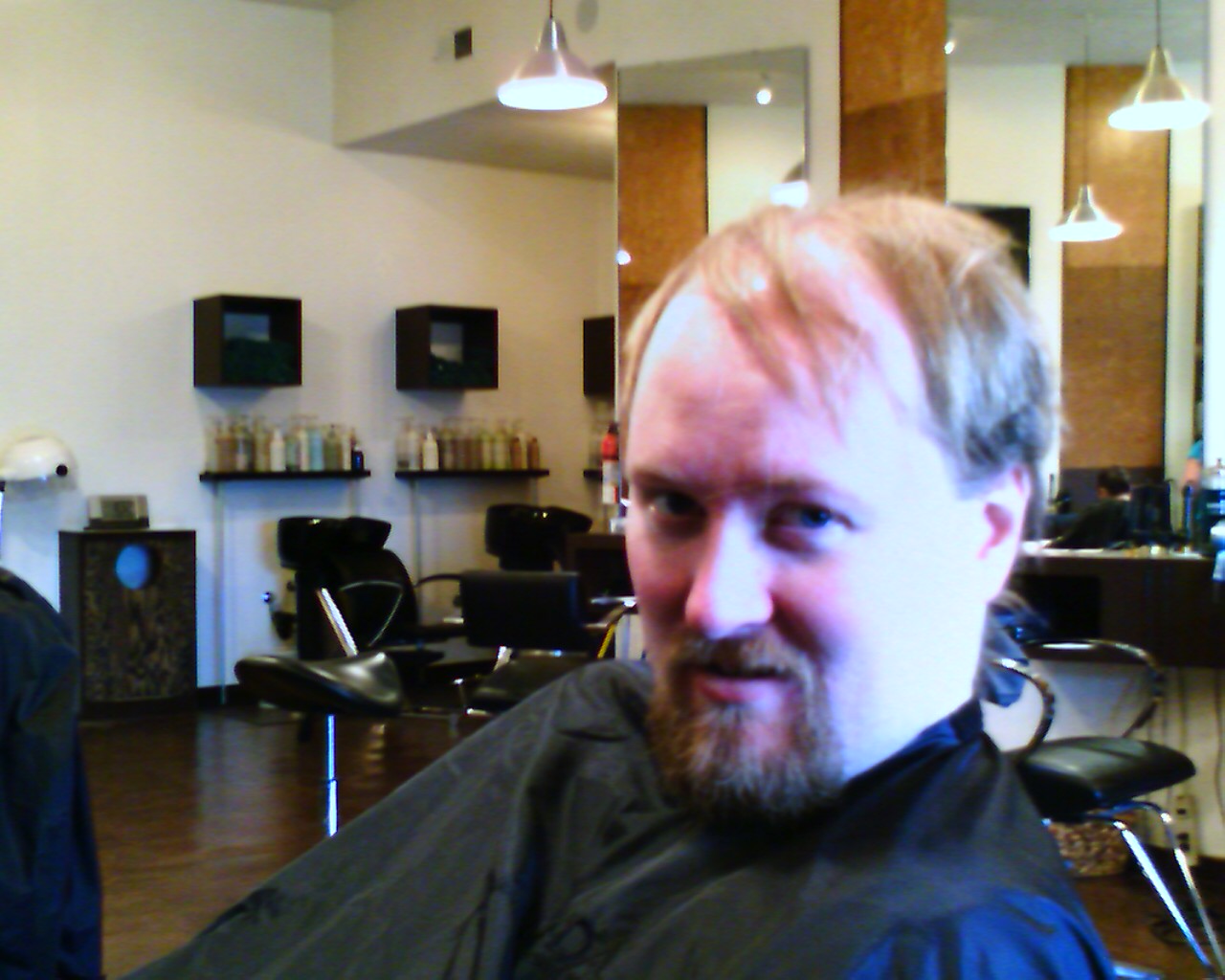 "Ladies, I'm here to rock your world..."
My stylist then proceeded to make me presentable again: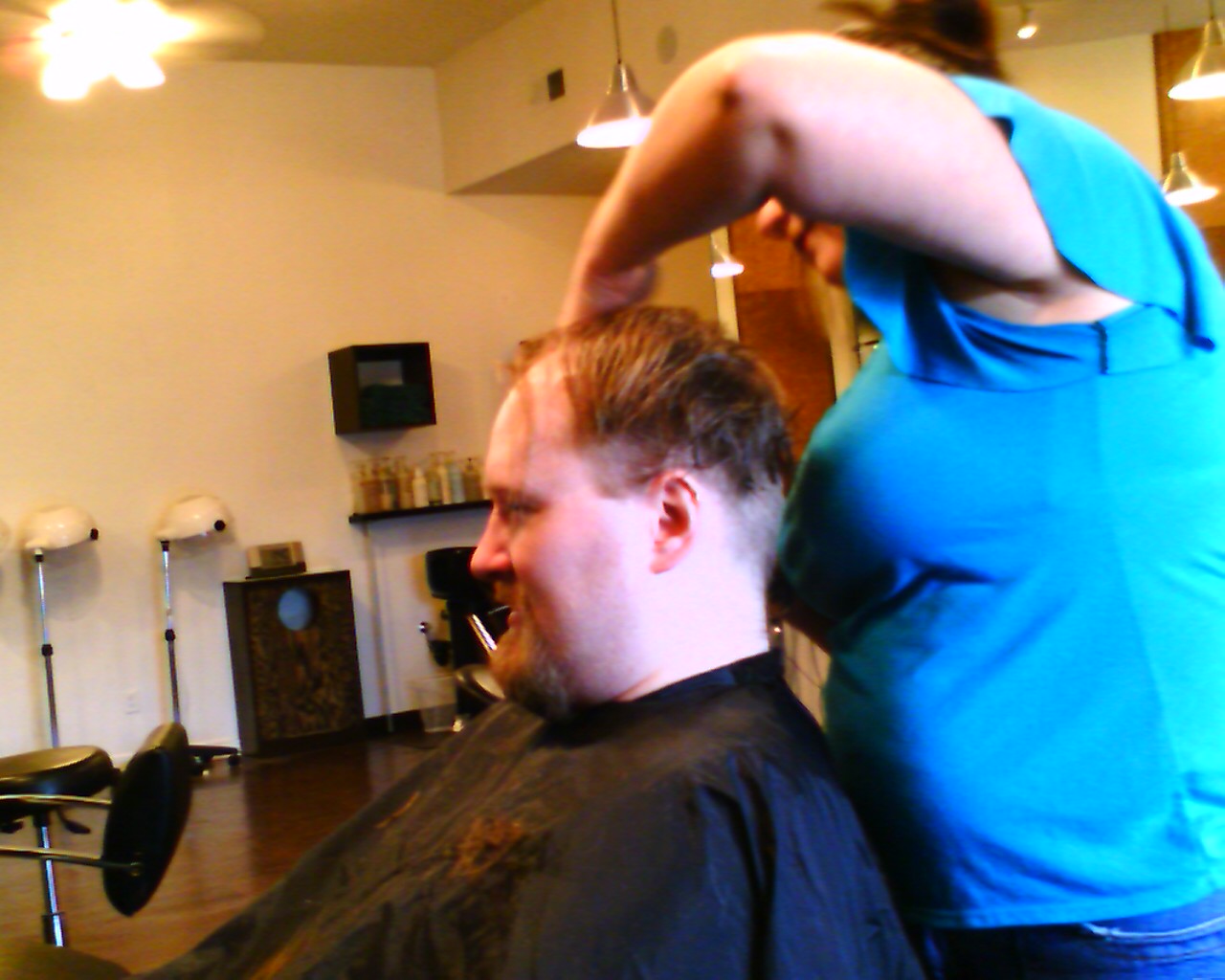 And, viola! I am now back to my normal, absolutely gorgeous self: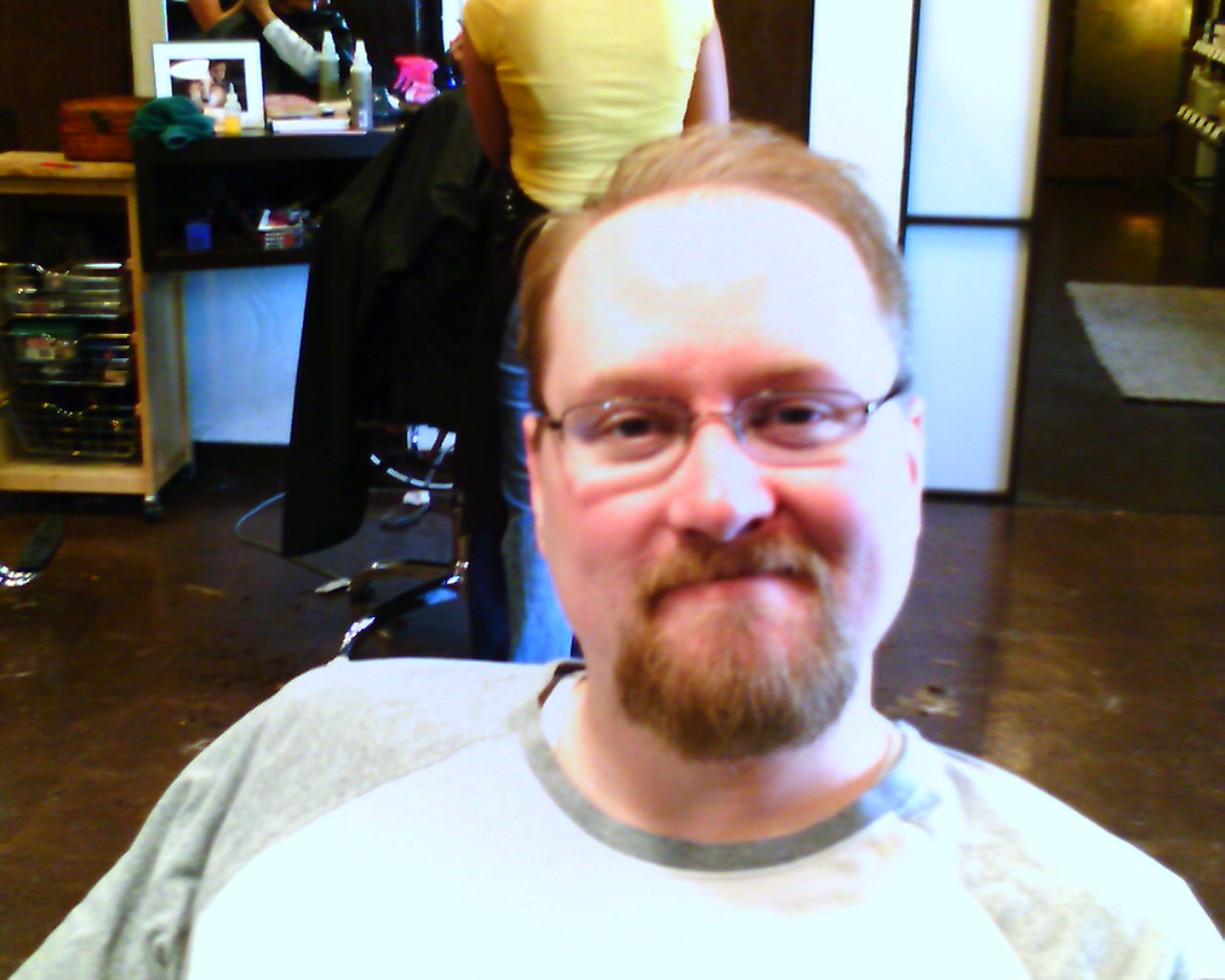 And from the back: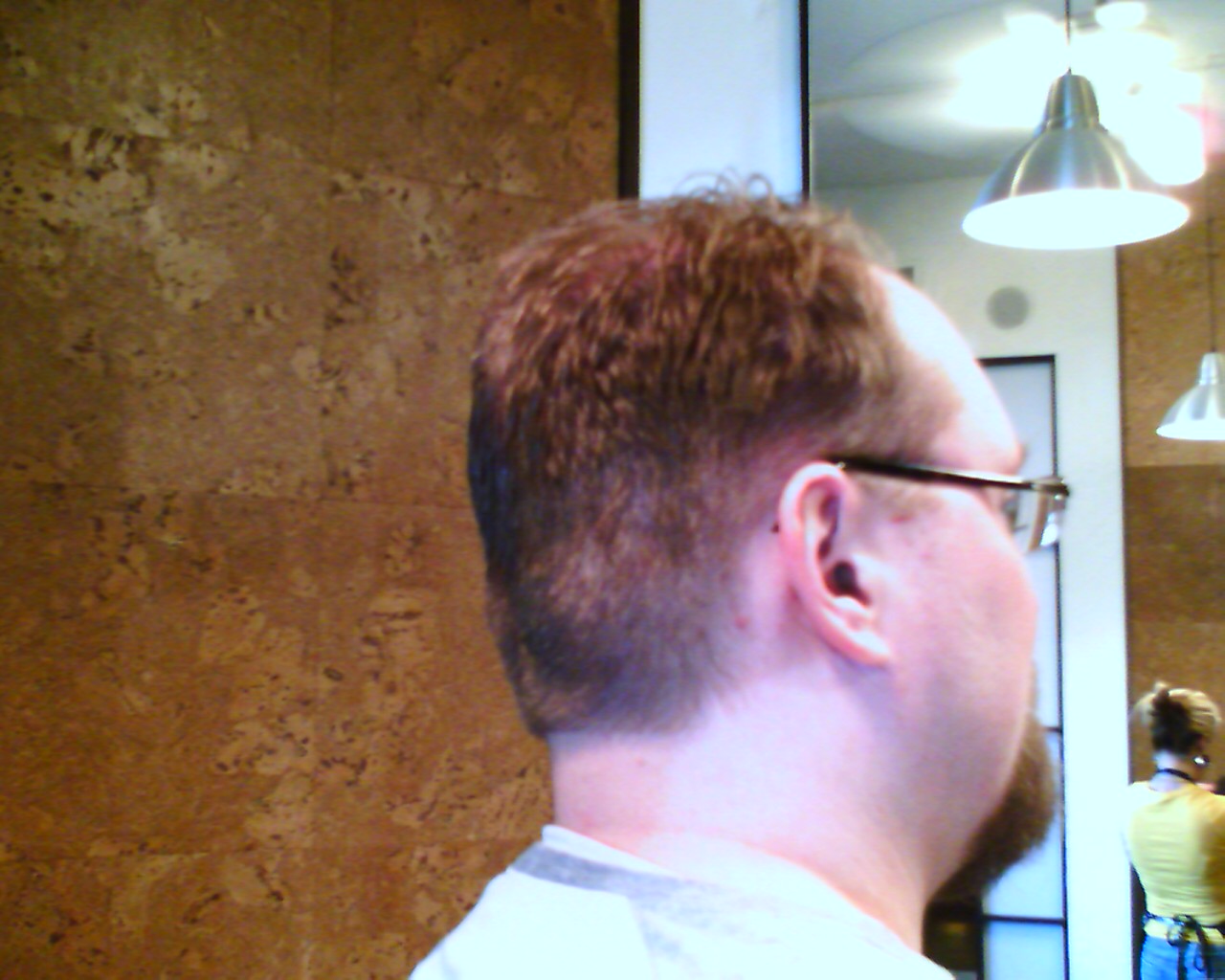 Anyway, Locks of Love is a great program, and I'd highly recommend anyone who is looking to get a short haircut after having their hair out long look into donating to them. Please don't just waste your hair the next time you get it cut, donate it!
All of the images (including ones not shown in this post) can be found online
here
.